Why Hiring an Interior Designer is a Smart Investment Choice
They say when, where and how we spend our time, shapes us into what we are, and what we can be. And so it becomes necessary for us to be in control of our surroundings as much as we can; to have an effective personal life, work life, to have a place we can kick back and relax or even to just tune out. This is where an interior designer comes in.
People often think that interior designing involves just designing the interiors of homes. In reality, it is much, much more. It can make you be in awe of your home, every time you enter the place. It isn't just that you are in awe of the design, but the sense of peace you receive, the aura of calm, the soothing colors that glaze your eye and the relaxation and comfort that are all subtly noticeable, every single day.
Post Your Interior Design Project. Get Bids from 10K+ Designers. No Service Fee. Trusted by 5.4K Home owners.
The first thought that should come to your mind when building a new house or renovating your house is contacting an interior designer. They can make your homes much more superior and comfortable to live in. You can improve your efficiency, build your social status, and it also adds to the aesthetics and ambiance of your home and much more.
Interior designers can also help you save money. Many folks try doing up their homes themselves. They succumb to a trial and error method and end up going way over the budget. Hiring an interior designer will cut down on the wastage of time, expense and unnecessary headaches and stress.
An interior designer is required to complete a course from a registered, professional Interior Design Institute, where they have an obligation to study architecture, aesthetics, design, furniture, construction, space management and are encouraged to use their creativity to the fullest.
They are then required to work in a professional environment under the supervision of a Senior Interior Designer who will train and supervise their progress. An interior designer is allowed to practice their trade only at the completion of this process.
The interior designer handles everything from the shades of paint to the lighting, the spaciousness, the right kind of furniture, the exact positioning, to the adjustments that you would like. They also take care of the layout and can make a home out of a house.
It is essential, however, for you to be absolutely accurate about what you want, and if you aren't sure of something, do not be afraid to voice your fears. An interior designer is trained and programmed to give you the best service they possibly can, and this can happen if and only if you tell them exactly what you need.
Additionally, if you are having doubts about the budget you will be investing in the project, do let your designer know about that, as well. They will design a plan to fit in with your budget, and voila, you are sure to be impressed with how flexible they can be.
Another added advantage of hiring an interior designer is that they have the right contacts to get the work done. They know the right person to contact, whatever the requirement may be, and also have access to top quality products and materials. They can also throw in these for a discounted or subsidized price.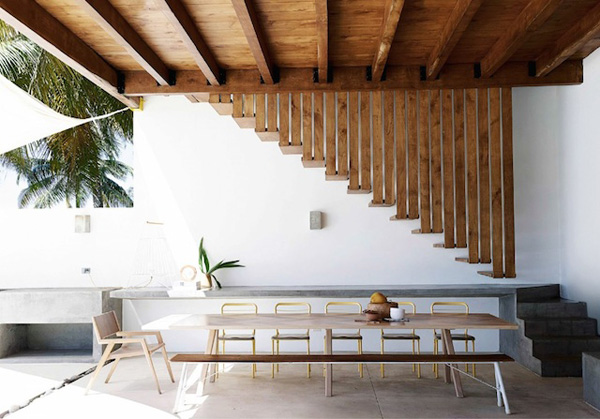 If you do need the work to be expedited, do inform the interior designer in advance. They will be sure to accommodate your requests.
Be it a business meeting, a social gathering or just to create a more relaxed home environment, an interior designer is beneficial in this time and day to make your home a dream home. Most people are indecisive about their idea of a comfortable home. They may want too many things that cannot fit into their given space or budget.
Instead, an interior designer will help you organize your space as per your convenience, the functionality of the room, and lifestyle.
The best part about getting your work done by an interior designer is that this will add to the value of your home, in the case of resale, or even if you want to give it away for rent.
If you feel your home or your space is starting to look dull or lusterless, the paints peeling off, there is stuff everywhere, the lighting is dim, or if you are feeling stressed out at home, that's when you know its the right time to bring in the expert.
So if you ever feel that you are facing the above issues or just want to redecorate, just do your bit of research on a good interior designer in your area and give them a call. And if still unable to get hold of a good professional, then post your requirements in reliable sites and they will get you in touch with an expert.