6 Amazing Tips to Decorate Kids Room on a Budget
So, here we bring to you few interesting and fascinating tips to spruce up your kid's room that would leave a big smile on your face.
1. Paint those walls
Painting is possibly an all-time-tried-and-tested method to bring about a dramatic change to any room. 'Pinks' and 'blues' make for obvious choices but slight playing around with pastels, neutrals, brights or contrast will do the required magic. Preferably opt for wall paints with a satin finish to avoid smudges.
2. Wall Art with Posters & Decals
You can always use fabric wall stickers to sprinkle that creative touch to your walls. Not only can you purchase these from a number of online stores but you have the liberty of changing the styles to your little one's choice and that too without damaging the walls.
3.Choose a Bedroom Theme
Having themes set for your child's bedroom is a great idea but do keep in mind that with time your little ones will grow up and therefore be wise before going overboard with theme selection.

4.Try blending the Modern with the Traditional
Do not waste money in purchasing furniture and accessories that match. Instead, try pairing out beds with unmatched lampshades or complement a couch with contrasting chairs. Blend in traditional with contemporary items and fabrics.
5.Accessorize your kids Room
While choosing accessories and furniture for your kid's room, make sure that whatever you purchase should be more functional than fancy.
Non-conventional items like seashells, colored pebbles, designed piggy bank, growth charts, Russian dolls or fabric buntings can unexpectedly but beautifully charm up your kid's room. Stick to fabrics like denim, cotton or canvas over silk and satin for long last. Prefer solid stained woods to painted and laminated furniture.
6.Keep the Bed & Open Spaces Colorful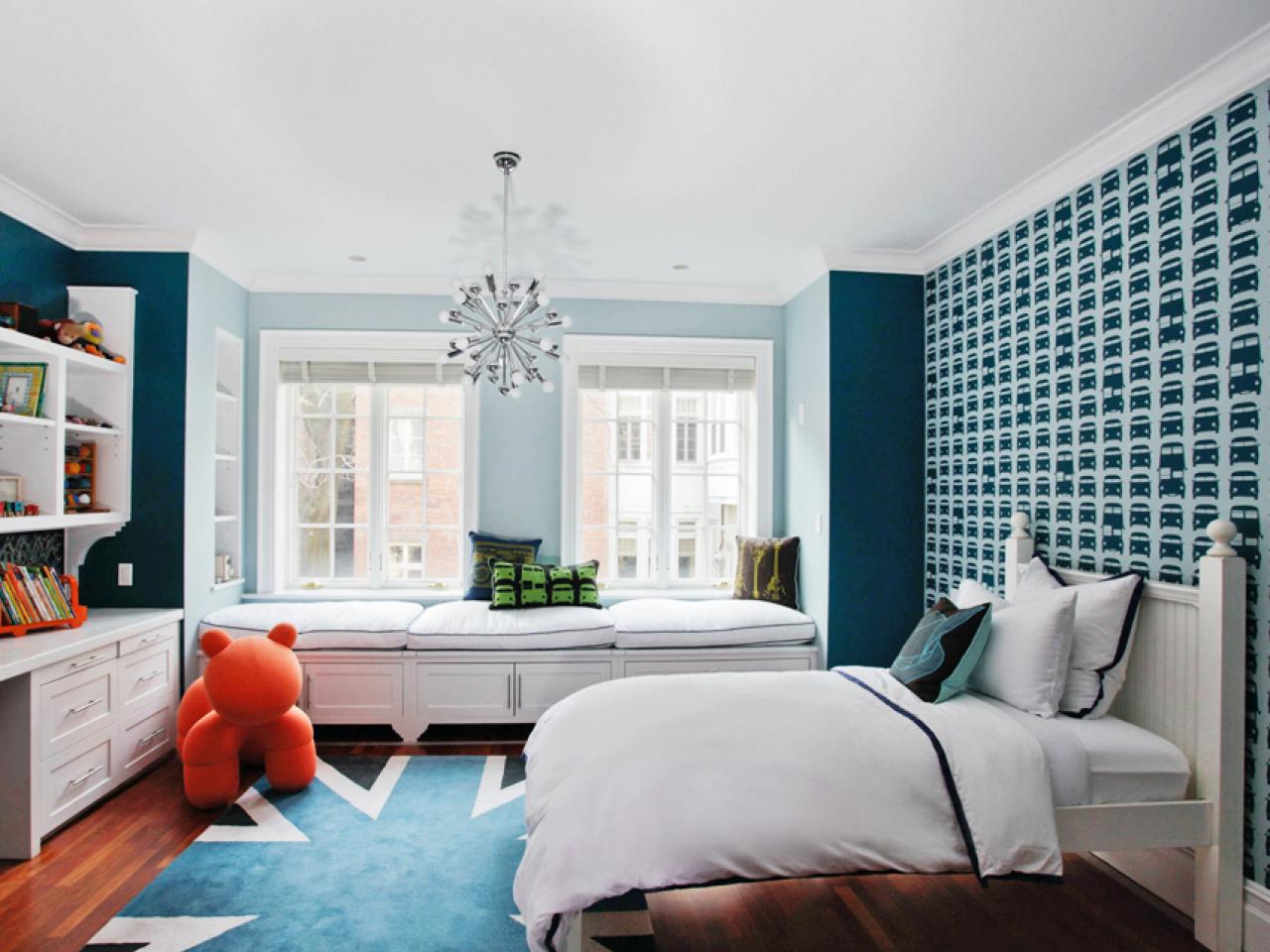 Replace plain looking pillows with designed ones; change old bed sheets with something new or add linen to make the room look fresh and rejuvenated.
If you are totally out of ideas or have already invested more than you had planned, then one easy way out is by fixing a huge blackboard on the wall opposite to your child's bed. You would be amazed at the ideas and creations that would go onto that board- very soon.